Open Chat with ISSS
What is Open Chat with ISSS?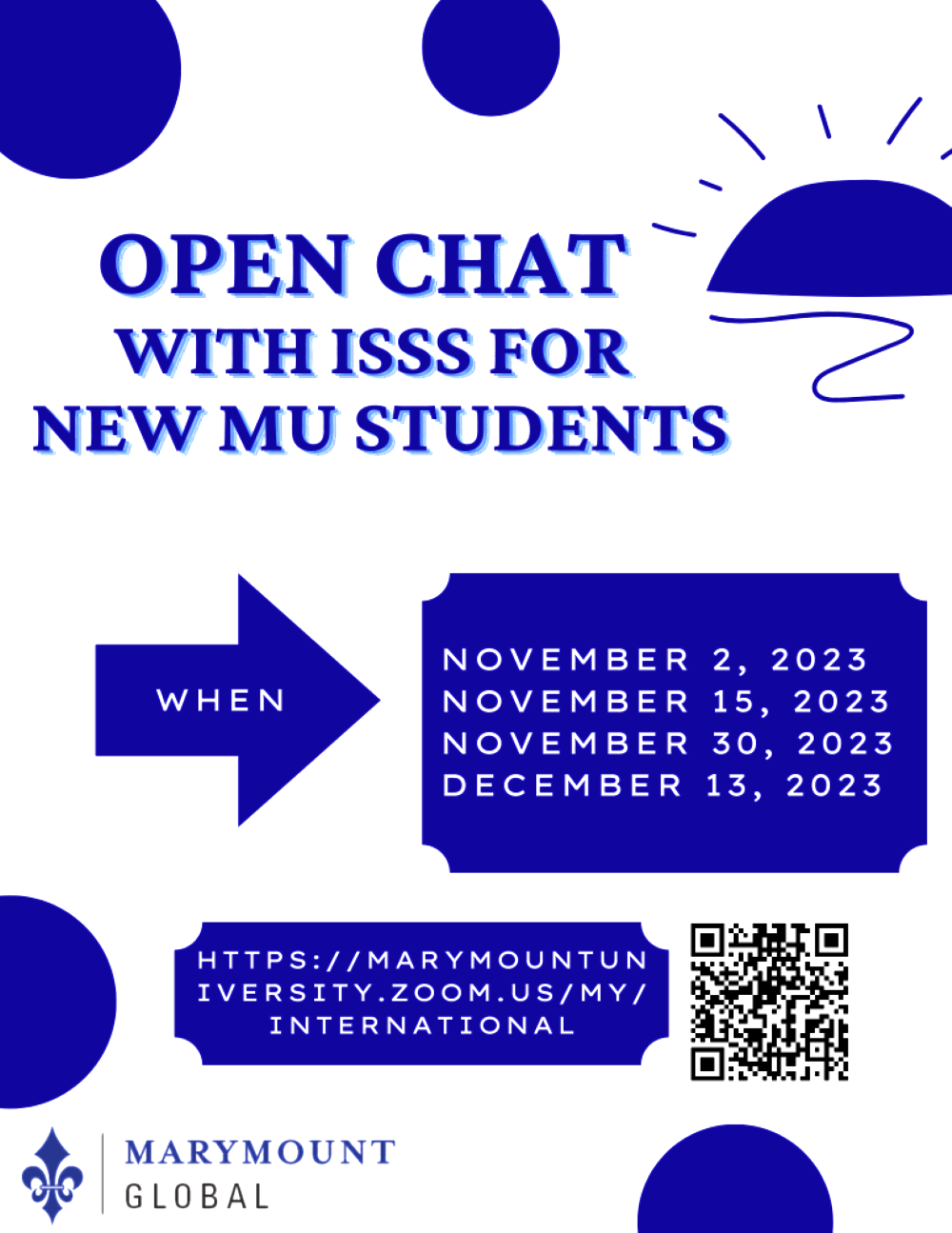 We are hosting a series of Open Chat this fall for our newly admitted graduate and undergraduate students for the Spring 2024 semesters.
Join your ISSS Peer Advisors for Open Chat with ISSS! ISSS Peer Advisors are current Marymount international students who are ready to help answer any questions that you might have about being an international student at Marymount University. Whether you want to know about the experience of obtaining an F-1 visa, living on campus, Marymount classes, or living in the US, Peer Advisors are here to help! We look forward to seeing you virtually!
When is it?



Dates:

Nov 2, Nov 15, Nov 30, Dec 13


Time:

12-1 pm EST

How to log in to The Open Chats:
Reminders and Invitations to the Open Chats will be sent to your Marymount Email addresses.

Location: Zoom
​

Note: You do not have to schedule a formal appointment to attend these Open Chats. It is a candid conversation about your life as an international student at Marymount with current international students here.